Manchester United v Sheffield United
Preview: Only 2 points are separating currently 5th Manchester United and 8th Sheffield United so we should have an intense match tonight on Old Trafford. The official referee will be Anthony Taylor who usually likes to show a high number of cards. The weather in Manchester is sunny so the pitch condition will be good, but it will be quite warm as 27°C is predicted around 20:00.
Manchester with Ole Gunnar Solskjear had plenty of ups and downs this season but they are still aiming for the top 4 and the Champions League in the next season. To reach that, they will have to close the gap with 4th Chelsea who are 4 points in front of them.  To do that, they have undoubtedly win this match against Sheffield who are doing surprisingly good this season. Pogba was one of the brightest individuals in the second half against Tottenham last Friday, and I expect the French midfielder to come back in the first XI which means Ole will probably drop the young McTominay or change the formation, which I think won't happen. I believe Man U remembers how they were 2-0 down in the first match on Bramall Lane and I expect them to start way more serious from the first minute here. Solskjaer has almost no injury issues and except maybe Lindelof who had a minor injury against Tottenham, he has all important players available.
Sheffield absolutely surprised everyone with the current 8th place but with 44 points, they are only 7 points above the 14th Southampton. Without doubt, they can be relaxed as there is no chance they will find themselves in the relegation battle, but the income if you finish 8th or 14th is not the same, moreover however it sounds funny when you see teams like Manchester United, Arsenal, Everton, Tottenham, Wolverhampton, around, they theoretically still have chances to reach European spots for the next season. Chris Wilder has few more issues than his colleague on the other bench, as he can not count on the first goalkeeper Henderson (loaned from Manchester United), and suspended fullback Egan. Moreover, the fitness status of central defender O'Connell who missed the first two fixtures of Sheffield is questionable.
I expect Manchester United to have an upper hand in this encounter. Individually, it's completely useless to compare these two sides as Manchester is undoubtedly way better. The question is what kind of Manchester will we see on the pitch tonight? If we will see the Man United from the second half against Tottenham, I think we can comfortably aim for higher odds like 2,40 for Asian handicap -1,5. Regarding the financial status, wagers, and the fan's expectations, I think Manchester United are way more "in need" of all three points here. Sheffield is definitely a side that likes to surprise bigger teams but without their first goalkeeper and important defenders, I think their chances are even a bit smaller. They are a team that likes to play crosses, push for set-pieces, as they are one of the best teams in the league when it comes to aerial duels, but Manchester United with some really tall players like Maguire (1,94m) should have an answer to that.
The betting suggestion is to split the stake into those two options:
Manchester United -1,25 @2,04 Pinnacle
Manchester United team totals over 1,5 @1,70 Pinnacle
Norwich v Everton
Preview: Carrow Road in Norwich will be the venue of the match between Norwich and Everton. If nothing spectacular will happen in those last rounds, Carrow Road won't host the Premier League matches next season as Norwich is sitting deep at the bottom with 6 points behind the relegation "line" and moreover, besides Everton, they still have face Arsenal, Chelsea, and Manchester City until the end of the season. Everton on the other side are for them on a disastrous 12th place with 38 points and are pretty far from the European spots. The official referee will be Andy Madley whose average of yellow cards is 3,38 per match.
Norwich who are still in FA Cup as they qualified through the penalty shootouts against Tottenham as mentioned aren't in a good situation. With plenty of tough matches upcoming, they are 6 points behind the relegation zone and after the horrible performance against Southampton (3-0 defeat), it is hard to say some positive words about this group. They look too weak offensively – scored only 25 goals in 30 matches, (the worst in the league), too weak defensively – conceded 55 goals (2nd worst), and I really can not see any positive things about this team. They have Hanley, Zimmermann, and Byram out injured, while the midfielder Stiepermann just came back to training after being tested positive for the virus earlier.
Everton expected a way different season as they have and the 12th position is definitely not something that will satisfy nor the leaderboard, nor the fans. Ancelotti still has plenty of players on the injury list – Sidibe, Mina, Delph, Tosun, Walcott, and Gbamin, but looking at the possible lineup we can still see a very decent squad with some great individuals who should perform way better. Against Liverpool, they were concretely outplayed when it comes for possession (only 29%), but they had their chances and they defended pretty well organized. Ancelotti is in the lead of Everton since December 2019 and he has 5 wins, 4 draws, and 3 defeats in Premier League. I do believe that this club can profit from his experiences and I expect them to bounce back until the end of the season.
Even though the head-to-head statistics are 5-5 and that Norwich shocked Everton on the first match this season and beat them with 0-2, I think it's payback time and even though trends are aiming to the both to score and overs, I simply like the odds on straight away win. I don't know how much strength and especially living hopes are still in the locker-room of Norwich while on the other side Everton simply have to improve their "balance" until the end of the season. With an experienced coach as Ancelotti definitely is, as mentioned, I expect Everton to bounce back a little and finish in top10.
Betting suggestion: 
Everton -0,5 @1,93 Pinnacle
Leicester v Brighton
Preview: The 3rd placed Leicester City will host 15th Brighton & Hove Albion on their King Power Stadium. The official referee will be 48 years old Lee Mason. Leicester are still holding the 3rd spot with 3 points advantage in front of Chelsea, while on the other hand, Brighton are only 5 points away from the relegation zone.
Leicester are having another positive season with Brandan Rodgers and they are on a good road to reach the Champions League for the next season, as they are currently 8 points in front of 5th Manchester United. At the same time, 2nd Manchester City is 9 points in front, therefore the 3rd position is realistically the most they can reach this season. Except for the young Justin who took the place of injured Ricardo Pereira, there should be no bigger changes in the 11 of Rodgers. With all guns in front – Vardy, Maddison, Perez, Barnes, Gray, and a very decent backline even without Pereira, I think The Foxes are simply too good to let points go away against an opponent as Brighton.
I think there are tough times in front of Brighton, who still have to face Leicester, Manchester United, Liverpool, and Manchester City in those last rounds. As they are only 5 points away from the 18th Bournemouth, they simply have to aim for the points and can not calculate on any of those matches. Graham Potter has almost the whole squad available, with only striker Alzate being doubtful. After a huge win over Arsenal, I believe they will be a bit less stressed with the need of points, but I don't believe they got any morale boost in this match, as everyone knows that if we repeat this match 10 times, Arsenal will probably take all 3 points in 9 of them. I want to say that they were lucky to snap the win against Gunners and without being as lucky or even more, I think they won't be able to seriously harm Leicester.
I think that Ndidi and Tielemans will dictate the tempo of the match, as I expect Leicester to have more possession. With players they have in attack, they usually don't need too many chances and I expect their forwards to deliver. They only drew against Watford in the first match after the break, but we have to admit that Watford played really solid and I'd even say they will finish in front of Brighton even though they are 4 points behind them at the moment. Brighton is usually a team that plays extremely defensively against top teams and tries with counters or even more set-pieces, but today they won't face the top team like Manchester City that will try to keep the ball and create their chances by possession game, but they will face the team that will attack them straight and directly, sometimes even "through the wall" and I think Leicester is simply stronger, more physical and too good at what they do, therefore I think Brighton will have to look for their points elsewhere.
Betting suggestion (I suggest splitting the stake on those two selections):
Leicester -0,75 @1,88 Pinnacle
Leicester team totals over 1,5 @1,88 Pinnacle
Tottenham v West Ham
Preview: Tottenham Hotspur Stadium will host the match between two sides that can be very disappointed by the current standings as the home Tottenham are 8th with 42 points, and West Ham 17th, straight on the relegation line with Bournemouth at 27 points. The official referee will be Craig Pawson.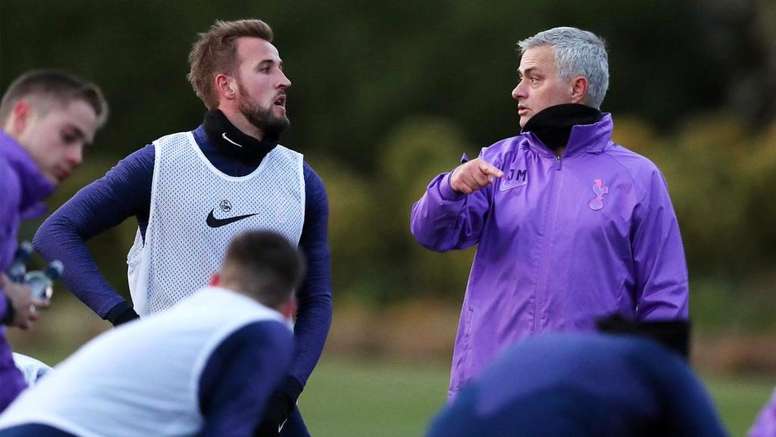 Jose Mourinho is one of those managers who can definitely be "happy" about the break, as he got back some players that were supposed to stay out until the end of the season. Lucas Moura still has some minor problems but will be available for the match. Today, Mourinho will be able to count on Dele Alli who's coming back after suspension and looking at the players like Kane, Dele, Son, Bergwijn, Lucas, Lamela, Lo Celso, we can easily see that this team have enormous potential in the attack. Moreover, with options like Gedson, Sissoko, Dier, Winks in the midfield, and a pretty decent back 4, I think Mourinho this time has no right for any kind of complaints because he has a lot of high-quality players, a lot of options, variations, etc.
West Ham as mentioned are definitely not satisfied with the season and are currently in a very dangerous position with 18th Bournemouth at the same number of points and 19th Aston Villa only a point less. We can almost "cut" Norwich off as they are 6 points behind in the last place, but the 18-19th place are leading to the 2nd league as well, so there is huge pressure on David Moyes and his team. He can not count on the best goalscorer Haller, regular midfielder Snodgrass, while Ogbona, Zabaleta, and Musuaku are having some minor injuries and are doubtful.
Both sides are eager for points – one fighting for European spots, the other for the relegation. I simply think there is a pretty big difference in quality and Tottenham should take advantage of that. They also have much fewer problems with injuries. As mentioned Mourinho has plenty of options this match, so he can prepare different varieties and with "cooling break" they can talk and change plenty of things in case that the main instructions won't work. 5th placed Manchester United is only 4 points in front of Spurs so I think they can still turn the things upside down, but there are teams like Arsenal, Wolverhampton, Everton who aren't doing as well as they could, especially Arsenal and Everton so Spurs simply have to win matches like this one is.
Betting suggestion (I suggest splitting the stake on those two selections):
Tottenham -0,75 @1,98 Pinnacle
Tottenham team totals over 1,5 goals @1,833 Pinnacle