SPAL v Bologna
Betting suggestion: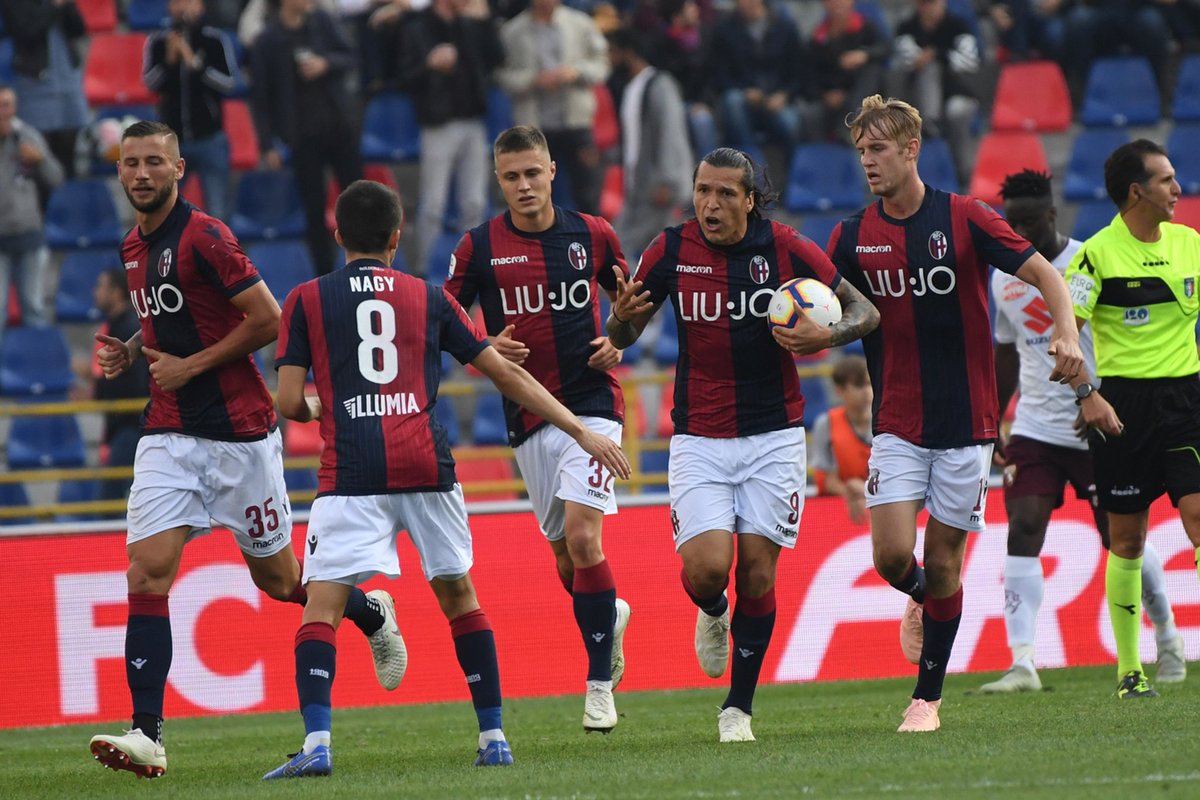 Short preview: It's definitely hard to believe what happened in the last match of SPAL in Bergamo against Atalanta. The match started somehow as expected with Atalanta scoring the first goal, but then in the first part of the second half things drastically changed and SPAL ended up scoring two goals and winning the match at the end. With huge three points SPAL came on only a point deficit with Lecce which will motivate them additionally, but to be honest, I wouldn't do any drama about that success in Bergamo and I still think SPAL simply isn't good enough to beat Bologna. Mid-table teams in Serie A are usually a way better than those holding "last spots", they play very organized and it's not easy to beat them even for the top teams. I simply expect Bologna to steal all three points from SPAL. Bologna have surprised Napoli away from home (1-2), and I don't see any reasons why not to back them away at one of the weakest teams in the league who are winless at home for 5 consecutive matches. 19th placed Brescia and 10th Verona are the last two teams leaving the Paolo Mazza stadium with 3 points and I simply can not trust one good result of SPAL.
Torino v Atalanta
Betting suggestion:
over 2,5 & both teams to score @2,06 Pinnacle
both teams to score @1,67 Pinnacle
Atalanta team totals over 1,5 @1,80 Pinnacle
Short preview: As mentioned above, Atalanta surprised negatively in the match against SPAL, where to be honest I don't know how to comment it… Was it a lack of respect? Did players of Gasperini underestimate the opponent, thinking it's gonna be an easy match? I am somehow doubtful about it, so was it something else? Anyways, Serie A is one of the leagues, where those sorts of things were already happening a lot and there were plenty of rumors after the match… Well, it's not important and I want to believe that it was simply one of these days, when things simply aren't going in the way you planned. Atalanta is a superb team that they've proven in all competitions this season, including Champions League where they are definitely one of the biggest surprises of this season. They are coming in Torino without any bigger issues – only Castagne is out, while Masiello will likely leave the club, so he isn't in the team. On the other side, Torino will be missing defenders Ansaldi, Aina, midfielders Baselli, Rincon and forward Zaza. That means will probably see Laxalt and Meite instead of suspended Aina and Rincon, but otherwise, nothing will drastically change regarding the latest lineups used by Mazzari. After two defeats without scoring against Juventus and Inter at the start of November, Torino have scored on all matches since then, and I expect them to score against offensive-minded Atalanta as well. I do think this match can start a bit slow, with a cautious performance from both sides, but especially Atalanta have too much individual quality up-front, and I believe the first goal will change everything. I suggest picking the suggestion you prefer as they are all somehow linked with each other. Personally, my favorite is over and both to score at 2,06.