Paris SG v Bayern München
Venue: Estadio da Luz
Time: 21:00
It's completely unnecessary to make a presentation of those two teams as all the cards are practically on the table from both sides, therefore I will try to go deeper with thoughts on the betting perspective.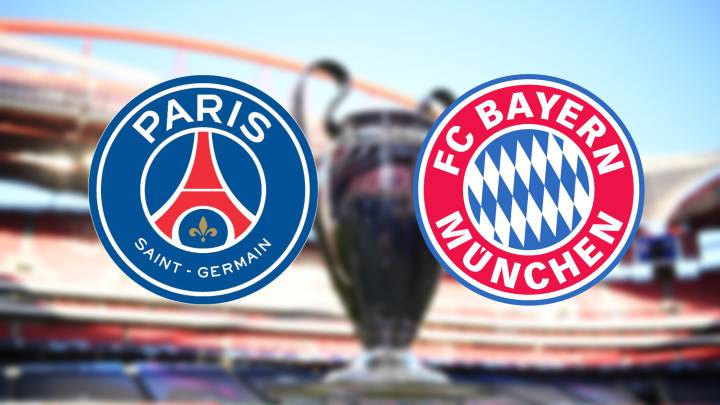 "Questions"
There are some questions over this match, but the key question is probably which team will start the game less cautious. With the importance of the match, I can not even imagine both teams starting as offensive as they are used too, but Hans-Dieter Flick, the coach of Bayern said in the press conference that they won't change anything and will keep the high pressure from the first minute on. If they really keep the high pressure they definitely will have problems with PSG on a transition. Another question is also will Veratti start the match? If yes, PSG will have a strong figure in their midfield which will help a lot regarding the high pressure of Bayern and that changes plenty of things. Another question is how fit is Marco Verratti. Can he holds the high tempo for the whole match? So, while there are no bigger questions over the lineup of Bayern München, there are few for PSG. Besides Verratti, the unknown is also the position of the goalkeeper as Navas is 50/50. His experiences and qualities are unquestionable. There are plenty more questions
"Betting perspective"
I value experiences very highly in this competition, and therefore the favorite should be the German club. At the same time, that's exactly what bookmakers are showing to us – 1,57 for Bayern to lift the trophy. I agree that they have an extremely solid season, that they destroyed Barcelona on the way to finals, but this will be a completely different match and if anything, I'd say that as usual, odds are forcing the favorite and I can not see any value on odds under 1,8 on Bayern to lift the trophy. Therefore, the value for me is on the other side: PSG +0,5 at 1,90 with Pinnacle, which covers also the possibility of extra-time.
Except that, with the offensive potential of both sides, we have to look at the option both to score & over 2,5 goals, but as it's priced 1,526 I can not recommend it too much, even though I believe it will happen, I simply dislike those odds.
Interesting is to take a look at the line for cards. The referee will be Daniele Orsato, 44 years old highly rated referee from Italy, who regardless of the fact that he has shown more than 5 yellow cards only twice in last 10 matches, is the referee who doesn't tolerate appeals and "trash talks" from players and we have plenty of strong personalities in this match, so I am not surprised to see the line at 5 cards and I suggest over 5 cards at 1,813 with Pinnacle (in case of exactly 5 cards, this bet will be voided). Another reason for the bet is the fact that both teams are capable of attacking very direct, very quick, with plenty of very pacy and skillful individuals. It's happening often that those players are stopped with fouls.
The main suggestion is to wait and see the lineups. I will post final suggestions on twitter as soon as the lineups will be known.